Here is a picture of Will Webb, the CEO of Innate Media Group and creator of Party Aftermath.  On Thursday Feb 4th 2010 he was busy lending technical support and answering the tough questions in a ground breaking discussion at the National Yacht Club in downtown Toronto in which Rob Campbell of Smojoe entertained guests with insightful glimpses into the convoluted world of a modern social media marketing firm.
Earlier in the week Rob stirred up a hornets nest of readers and comments in a piece on his blog entitled  how to stop Canpages phone book delivery on Smojoe blog and there are plenty of resources in that blog post to help you send a green message to this deliberately backwards business. Feel free to visit this customer service complaints website in support of my business complaint here on Canpages.
After watching and listening, we believe that all of us Canadians are slightly ashamed of ourselves after being so humiliated in Copenhagen – there is a general resentment toward the Conservatives and everyone that voted for them and now, after they have prorogued parliament for a second time in as many years, the green revolution is gaining strength and there is a trend toward using technology to simplify tasks and straighten business enterprises into seamless efficiency.  And big cumbersome ad soaked yellow telephone books are no longer required by anyone, anywhere, for any reason.
The eighth photo contest Everyday Tangled Web is also designed to pinpoint a more linear clutter and capture the cables and cords and conduits of confusion we cultivate in our homes and offices. This challenge here is to lens and make compelling images of the wires and telephone lines and computer monitor cables and cords that exist under everyone's desks.  Try to make the mayhem look beautiful, just like the  Avaya office phone system installer does everyday. That company conceived of the photo contest idea, and has donated a blue tooth Plantronics wireless headset to help the winner accomplish his or her quest to declutter their workspace.
Story Funnels to Buckstops Feb 4th
Before that, several people saw Rob Campbell of Smojoe social media speak on the subject
at the Spoke Club in Toronto on Tues Feb 2nd There are more details on City Events follow City Events on Twitter @CityEvents
The mastermind woman behind City Events in Toronto now has her own blog, and its there that Deb Lewis shows readers Toronto's best and most reliable events coordinator in action. Deborah is our city's premier party planner, and #1 brand marketer. Behold she is a truly fascinating and beautiful creature that now calls herself the chief experience officer at City Events and its all true.. .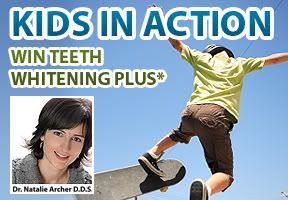 Meanwhile, back on Lenzr 
Kids in Action
that gives both amatueur and professional .
The prize is a high quality NiteWhite teethwhitening system.   This advanced enamel bleaching product and usually only available at a dental office.
Sponsored by Toronto dentist the challenge is designed to bridge the crown connection between healthy teeth at the root of healthy kids. When I study the contest plate I wonder if that skateboarder is about to lose his front teeth or mash his molars into cement.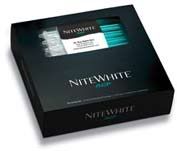 WIN dental supplies for an entire year
PLUS the lenzr winner gets the NiteWhite whitening trays.  If the member is from out of province then we'll ship the prize PLUS extra tooth floss and toothbrushes, toothpaste, and mouthwash.
Contest ENDS March 1st 2010. Contest open to all Canadians. Good luck!
Seguini the photographer that uploaded the highest rated image in
Medicinal Plants in Nature
photo contest sponsored by Toronto natural medicine clinic is seen here displaying eight different Neal's Yard Remedies including Rosewater Toner, Geranium & Orange Body Butter, Yarrow & Comfrey Moisturizer, Orange Flower Facial Oil and Orange Flower Facial Wash, White Tea Eye Gel, for a total Retail Value $330.00
All of these products are available  in the sponsor's online natural medicine store and can be purchased quickly and easily using secure merchant software. Do you want to read more about the winners? Look here at and the results of all three contests on the Jan 1st Lenzr photo contest winners on the Lenzr blog.