Lenzr.com is the hottest photo contest website out there!  Sign up to share your own photos and win prizes!  Three new photo contests have launched in November and will be white hot in December 2009, and end in a dramatic fashion on New Year's Eve 2009! The winners will be alerted by email on the morning of Jan 1st (or probably Jan 2nd as Lenzr admin may be recovering from all the excitement).
Medicinal Plants in Nature is perfect for hikers and Muskoka cottagers with indexes full of pictures from the forests and lakes of the Canadian shield.
Medicinal Plants in Nature celebrates natural medicine and hopes to collect images of healer herbs and wild flowers growing free in the great outdoors.
Medical applications are often fderived from these classic plants – this is the origin of modern medicine. Attractive botanical photography is both an art and science.  It requires a strong knowledge of wild plants and their native habitats as well as a gift for making pretty pictures.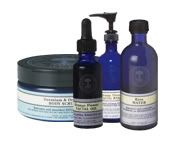 PRIZE and SPONSOR  Ontario natural medicine clinic is generously awarding the member that uploads the highest rated photo six different Neal's Yard Remedies which are formulated from botanical ingredients. The prize package includes Rosewater Toner, Orange Flower Facial Oil, Yarrow & Comfrey Moisturizer, White Tea Eye Gel, Orange Flower Facial Wash, , Geranium & Orange Body Butter for a total retail value of $330.00* all prizes subject to change.
Macro Photos of Life photo contest is destined to amass a huge display of miniscule living things. Savvy photographers are challenged to use a camera's macro lens to capture the tiny natural elements of animals and bugs.
ShrinkRay is a Device Management System (DMS) built by a genius  mobile app developer to shrink business websites into effective mobile applications and web 2.0 widgets for small to mid sized enterprises.  Its an application toolkit that can be customized to suit any marketing agenda.
ShrinkRay Mobile works with their clients to ensure the application delivers all necessary functionality and is quite possibly the best mobile platform available.
The winner will enjoy a Locaboire Eastern Ontario wine tour travel package for two adults. The prize includes two meals and one night accommodation at a beautiful Brighton Ontario B&B.
Contest ENDS: Jan 1st 2010
Eco tours are also becoming more popular – Here at PartyAftermath we think any people who pick up liter and trash along the hiking paths and  or wihile advbenturing the woods, meadows and streams of Ontario should be properly commended. If everyone were like them then the world would be a better place and the great outdoors would be even more great.
Ontario Tourist Attractions 2 photo contest on Lenzr.com hopes to show off wildlife and nature answell as the landmarks that we all take forgranted here in Ontario. This contest theme fits with Kanetix.ca, which is a very forward thinking company that specializes in serving up the lowest possible car insurance quotes which makes it possible for car owners and family budget planners to spend more money of the holiday retreats.
THE PRIZE goes to the the member that uploads the top rated image as of January 1st 2010 as determined by the quantity of registered votes + popular votes / total number of votes.
Good luck!